Efficient Battery for E-Bike Ecobike LX 19″ LX 21″ MX 20″ MX 23″ LX 300 MX 300 SX 300
Voltage: 48V | Capacity: 14Ah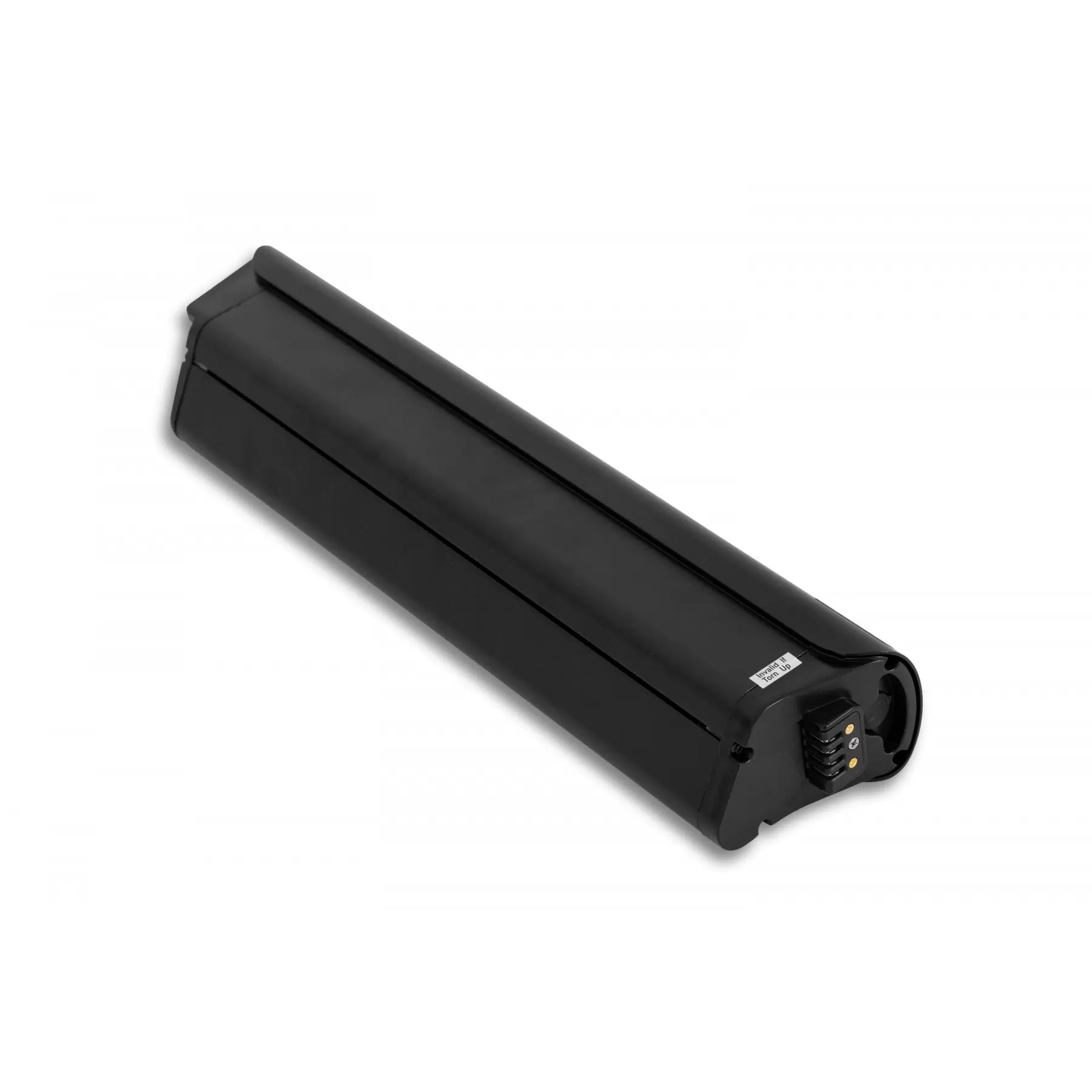 Easy installation
The City Lion battery for the e-bike can be very easily removed for charging. The battery is placed in a special container, which allows for quick installation, and protects the battery from accidental damage.
Battery charge indicator
The case has LED indicators that display the current state of charge of the battery (4 levels).
Safer cycling and recharging with BMS
The charge balancer (BMS Balancer) effectively balances the voltage between the individual cells and thus allows the battery to be safely discharged and charged, guaranteeing fault-free operation both when riding and when charging the e-bike.
The BMS (Battery Management System) used in the battery has triple current protection:
Over-discharge protection
Overcharge protection
Short-circuit protection
Fafrees Electric bike range better than ever!
Your favourite electric bike with even more range. Forget about constantly looking at the battery indicator and focus on what matters most.
With the City Lion Ecobike LX 19″ LX 21″ MX 20″ MX 23″ LX 300 MX 300 SX 300, you'll get wherever you want to go. And always on time.
Up to 1000 charge cycles
In our e-bike batteries, we use only tested and LG and Samsung cells, which are among the best you can find on the market. Among other things, they are distinguished by their very long service life: after 1000 discharge cycles, they still retain 80% of their capacity.
Effortless charging of e-bike batteries
Charging the E-Bike battery is done as before – via a standard charger plugged into the charging socket.
Contents of the kit
Complete kit including: battery and all necessary components for installation.
Highest quality from the leading European manufacturer
We are a Poland-based company that produces batteries for e-bikes and electric scooters.
Before shipment, each product is subject to strict quality control. We create solutions that we use every day.
Frequently asked questions
Which e-bike battery should you choose?
First of all, we recommend buying a safe battery. We strongly advise you not to buy DIY batteries from online forums or online groups; these are often manufactured with no regard for safety, and their "heart" is usually cells from disassembly. City Lion batteries are assembled to the highest safety standards with the highest quality brand new LG M50LT cells, which are among the best in their class.
How do I choose the right battery for my vehicle?
First of all, you need to determine parameters such as: the voltage of the driver (usually 24V, 36V, 48V, or 60V); The maximum physical size of the battery that will fit in the housing you have chosen/own - if you have difficulty determining this yourself, you can send us a model of the housing, or send us the whole housing, or even the housing with the battery, and we will verify; The type of plugs used in the battery housing on your e-bike.
What is the battery range of an electric bike?
Battery range depends on a number of factors, such as motor power, weight of the user, speed and riding style, air temperature, type of road surface, etc. For pedal assist, it can be assumed that each 1Ah of battery capacity should allow you to ride between 5 and 10 km with a 250W motor. If riding 'on the handlebars' with a 250W motor, each 1Ah will allow between 2 km and 4 km. The above figures are for 36V.
What is the battery life for an e-bike?
The LG M50LT cells we use are remarkable for their long lifespan. After 1,000 charge and discharge cycles, they keep 80% of their original capacity.
Is it difficult to replace the battery in an e-bike?
This depends on the casing you own/select. In the instance of popular bidon or rack housings, replacement is very simple and should not take more than a few minutes. However, in the instance of batteries that are permanently mounted in the frame of the e-bike, it may not be possible to replace them yourself, nor is it possible to fit a battery other than the original manufacturer's battery.
Do City Lion batteries have the BMS?
Yes, moreover, the BMS (Battery Management System) used in City Lion batteries has triple current protection: over-discharge protection; over-discharge protection; short-circuit protection.
Can I connect two batteries to an e-bike?
Yes, you can, but will need special wiring for this. On the "Custom Batteries" subpage, submit information about your vehicle, and the location of your current and future battery - we will create a suitable battery for your needs based on these details.
How to charge an e-bike battery?
The bike battery is charged via a standard DC 2.1/5.5mm charger plugged into the charging socket. When the LED lights up red, this means that the battery is still charging. When fully charged, the LED will turn green. The charger must be purchased separately.
What is the lead time for orders?
For add-on batteries it is usually a maximum of 6 working days. In extreme cases, the delivery time can be up to 10 working days. For other orders, the lead time is determined individually, but should not be more than 10 working days.
What is the reason for the lead time? Are you importing batteries from China?
In contrast, the batteries are made by us in our manufacturing workshop in Warsaw, Poland. Most of the batteries are made for a specific order, so the time to dispatch takes a few days.