How to maintain the electric scooter battery?
We live in beautiful times - the 'twenties' of the 21st century. Everyday devices have the power of supercomputers, and with electric personal transport devices we are more mobile than ever.
We live in beautiful times - the 'twenties' of the 21st century. Everyday devices have the power of supercomputers, and with electric personal transport devices we are more mobile than ever.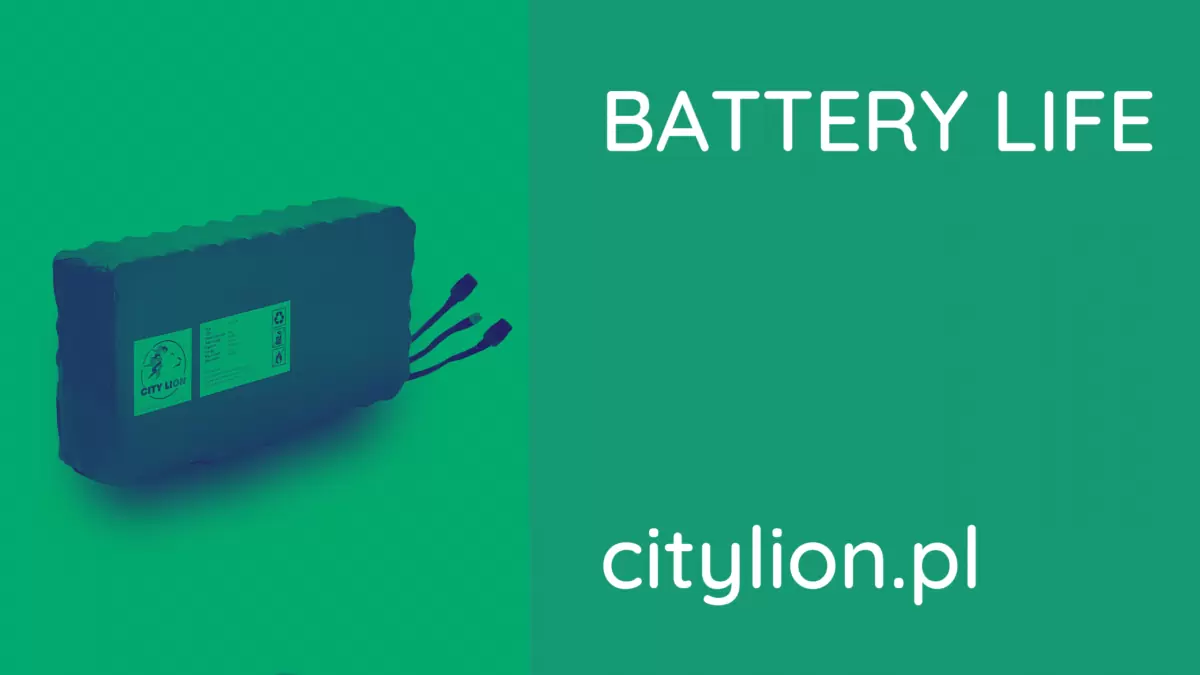 Need a better scooter range?
Install a Battery from the Polish manufacturer City Lion
and forget about scooter range problems today!

Li-ion batteries and their problems
All great, but… One of the things that bothers users of the aforementioned devices – electric scooters, smartphones, tablets or laptops – the most is the short battery life.
It's great that our smartphone will take a photo, record a video and arrange a video call with a colleague in another hemisphere; it's great that our electric scooter will get us to work and back.
It's just a pity that the smartphone will start demanding access to a power socket after just 4-5 hours of operation, and the scooter that takes us to work will not allow us to spontaneously visit a friend, which would involve driving a few extra kilometres.
Unfortunately, there are certain objective limitations of today's technology that we cannot " leap over".
Thankfully, with a little cleverness and knowledge, however, we are able to maximise the efficiency of the batteries in our scooters and electric scooters and ensure that they remain in optimum condition for as long as possible.
How to make electric scooter battery last longer?
We present useful tips and methods for keeping your electric scooter's lithium-ion battery in top condition.
Charging electric scooter overnight
Use a less powerful charger for your electric scooter at night. Preferably one that outputs 0.5-1.0 amps.
Batteries will last more when charged with less current.
Chargers that supply 2-4 amps, and fast chargers will significantly shorten battery life.
Charge the battery at room temperature – lithium-ion batteries tolerate temperatures of 10°C to 25°C best.
Charging batteries at extreme temperatures, i.e. under 5°C or above 30°C may damage the cells, void the warranty and potentially even cause a fire!
Overcharging and discharging of batteries
Lithium-ion batteries respond negatively to overcharging and deep discharge. So how to charge batteries in a safe way?
Whenever possible, do not recharge your device to 100% and do not discharge it to zero.
A battery charged to 80% will last much longer. Try to avoid going below 20% battery charge. The differences in lifespan are massive!
A standard lithium-ion battery has a life of around 500 charge cycles if discharged from 100% to 0%.
With a 50% discharge, by contrast, it is around approx. 1500 cycles – three times as many! Let's charge our devices as often as possible and not run them "down to zero"!
Battery formatting – You don't have to do it anymore!
You do not need to format your Li-ion battery. Lithium-ion batteries (i.e. those used in modern electric vehicles) have no memory effect, unlike the age-old nickel-hydride batteries used in the 90s.
Recharging your electric scooter during the day, will not harm the battery, but in fact extend its life by more cycles. Do this as regularly as you can.
If you want to store your electric scooter without using it, charge the battery up to 40%. This will considerably extend its life.
An empty battery can be potentially permanently damaged.
Xiaomi – increase the range of your electric scooter by up to 4 times.
Ninebot – a premium electric scooter requires a capacious battery.
VSETT– be always on time with a new battery for the VSETT V8 and VSETT V10 scooter.
Kaabo – a boost for fast off-road rides without constant charging.
And more!
City Lion powers European electromobility!
City Lion is the leading producer of batteries for electric vehicles in the EU.
Our batteries power the vehicles of thousands of people across Europe.